'The audience is a witness to the conversation between the dancer and the Gods.'
- Chinese Proverb
amovementmovement (A2M) is dedicated to recapturing the power of live performance to inspire people. We believe in the sacred role that performance plays in telling stories, touching people, and celebrating the human experience.
We are The Warrior Poets
a dance collective created by Hannah Wendel, Yiannis Logothetis, and Elia Mrak to support the mission of A2M.
A poet shares their truth. And a warrior fights for a cause. Our truth is dance. And our cause is performance.
'Performance and a Party' is our event that flows from a gathering, to a show, to a collective dance party.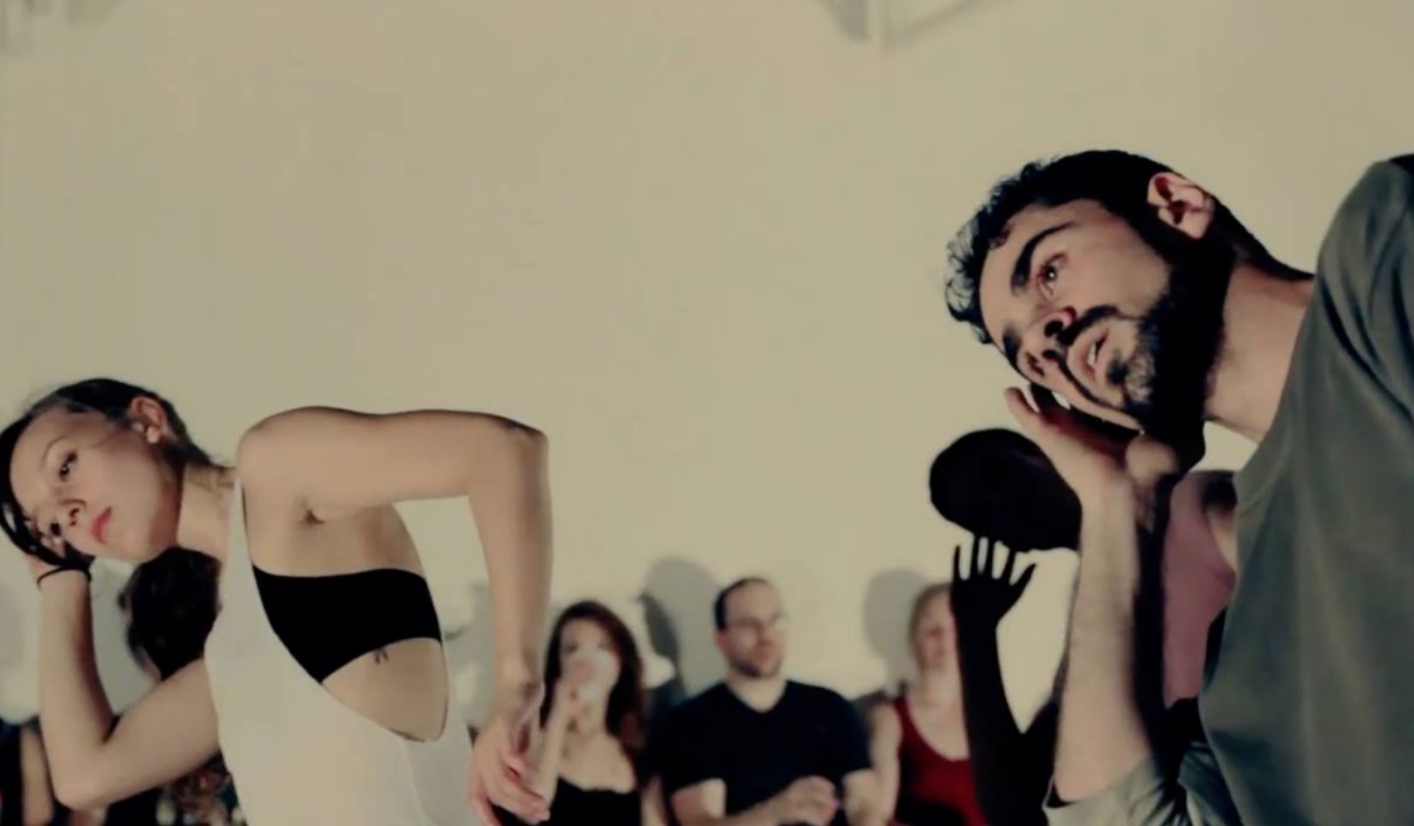 THE STORY
Performance and a Party was born in 2016 when Hannah Wendel, Elia Mrak, and Yiannis Logothetis created a high-quality dance performance to accessible, non-traditional spaces in New York City, with a live DJ and a drink bar.
Looking to attract people that normally do not attend concert dance in a theatrical setting, they set out to find more rustic and industrial spaces to transform into pop-up performance venues for a night. They blend contemporary, folk, and street dance into dramatic, humorous, and engaging physical performance.

How the night flows: People enter a cool, unique space. They meet new people, and enjoy a drink. With all seats set-up for a great intimate view, the audience watches an evening-length show (30-45min) that blends contemporary dance, folk dance, house dance, and audience engagement. It is awesome and powerful. The show ends, and then we all party together with a DJ in the same space.

It's a fun evening of performance, partying, and dancing all tied into one. The entertainment value is as high as the virtuosic artistic quality.

Since 2016, we have produced Performance and a Party 10 times - in New York City, Atlantic City, Chicago, Los Angeles, and Seattle.
THE STORY
a talk with myself is the story of two men and two different cultures; they share an internal journey to meet and adapt to the constant change of this world. It evokes a children's game that connects the intuitive, that which protects, heals and liberates us. This piece consecrates the spirit of gratitude through dance, music and words.
a talk with myself es la historia de dos hombres y de dos culturas diferentes; comparten un viaje interno para encontrarse y adaptarse al cambio constante de este mundo. Evoca a un juego de niños que conecta lo intuitivo, aquello que nos protege, sana y libera. Esta pieza consagra el espíritu de gratitud a través del baile, la música y las palabras.

Luego de varios proyectos y hace mas de una década de colaboración, ambos artistas se reencuentran en San Miguel de Tucuman para re-visitar su primera creación conjunta (a talk with myself - una conversación conmigo mismo, La caldera Barcelona, España 2009). Esta obra basada completamente en partituras de improvisación y en la potencia que la performance viva posee, ha sido presentada en varias ciudades de Argentina, Perú, Estados Unidos y España.

After several projects and more than a decade of collaboration, both artists met again in San Miguel de Tucumán to re-visit their first joint creation (a conversation with myself, a conversation with myself, La caldera Barcelona, Spain 2009). This work is based entirely on improvisation scores and the power of live performance. It has been performed in several cities in Argentina, Peru, United States and Spain.

Idea, creación e interpretación / Idea, creation and interpretation
Elia Mrak / Martin Piliponsky Braier